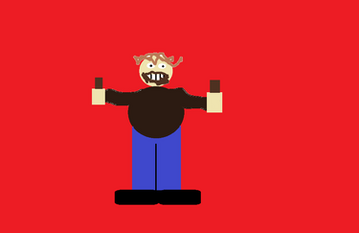 Chocolate is a neutral character in the Multiversal Legends Universe, he is a chocolate based entity that is obsessed with them. He is on neither side in the Great Cosmic War but has supported it's food supply with chocolate.
He appears as a obese man with a brown shirt, blue genes and black shoes with chocolate all over his mouth.
He is one of the weakest characters in the mythos but is a good fighter at best. He is said to be the secret founder of Hershey's chocolate brand and could had came into existence when the first chocolate was made.
He is said to be made out of chocolate and cant be melted by a sun or any form of heat unless it's godly fire from, well, a god which he's not.
NOTE THIS PERSON A JOKE CHARACTER AND IS NOT CANON IN THE MAIN STORYLINE>
Community content is available under
CC-BY-SA
unless otherwise noted.